Roman Gallery
Available as Framed Prints, Photos, Wall Art and Gift Items
Choose from 2 pictures in our Roman collection for your Wall Art or Photo Gift. Popular choices include Framed Prints, Canvas Prints, Posters and Jigsaw Puzzles. All professionally made for quick delivery.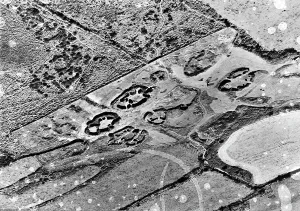 Featured Print
Chysauster, Gulval, Cornwall. 1959
Aerial view of the remains of the Iron Age village at Chysauster, near Gulval, which consists of several courtyard houses and a fogou. The Romano-British settlement is cared for by English Heritage. Photographer: Charles Woolf.
© RIC, photographer Charles Woolf
Archaeological, Archaeology, Britain, Cornish, Roman, Site