Yachts Gallery
Available as Framed Prints, Photos, Wall Art and Gift Items
Choose from 2 pictures in our Yachts collection for your Wall Art or Photo Gift. Popular choices include Framed Prints, Canvas Prints, Posters and Jigsaw Puzzles. All professionally made for quick delivery.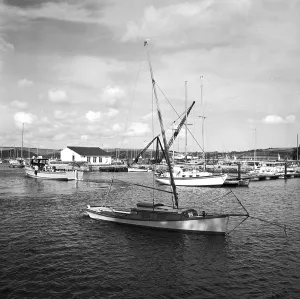 Featured Print
Mylor Harbour, Cornwall. 1975
Various boats alongside the harbour wall, breakwater and pontoon with the yacht Sylvia (with a for sale notice) in the foreground. Mylor Yacht Club clubhouse in background. Photographer: Charles Woolf .
© RIC, photographer Charles Woolf
Cornish, Fishing Boats, Harbours, Leisure Industry, Motor Boats, Sailing, Tourism, Yachting, Yachts