Home > Places > Pelynt


Pelynt
Choose from 1 pictures in our Pelynt collection for your Wall Art or Photo Gift. Popular choices include Framed Prints, Canvas Prints, Posters and Jigsaw Puzzles. All professionally made for quick delivery.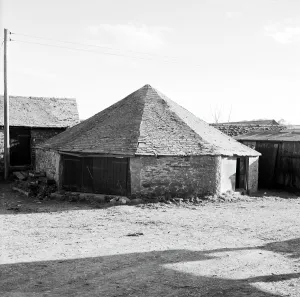 Featured Pelynt Print
Capstan house, Hendra Farm, Pelynt, Cornwall. 1967
A view of the capstan house at the farm, with an octagonal slate roof and wooden doors. Photographer: Charles Woolf .
© RIC, photographer Charles Woolf
Agriculture, Cornish, Farm Buildings, Farming, Greenham, Joyce, Winding Gear