Home > Places > Stokeclimsland


Our Stokeclimsland Gallery
Available as Framed Prints, Photos, Wall Art and Gift Items
Choose from 2 pictures in our Our Stokeclimsland Gallery collection for your Wall Art or Photo Gift. Popular choices include Framed Prints, Canvas Prints, Posters and Jigsaw Puzzles. All professionally made for quick delivery.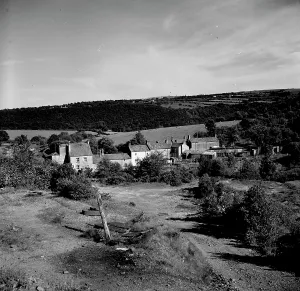 Featured Stokeclimsland Print
Cottages at Luckett, Stokeclimsland, Cornwall. 1966
The photograph is taken from the mine set of New Great Consols Mine (disused) looking east towards Lachley (below the horizon). An engine house and chimney stand on the far horizon top centre right of the photograph. Photographer: Charles Woolf .
© RIC, photographer Charles Woolf
Cornish, Joyce Greenham, Village