Home > Places > Withiel


Withiel
Choose from 1 pictures in our Withiel collection for your Wall Art or Photo Gift. Popular choices include Framed Prints, Canvas Prints, Posters and Jigsaw Puzzles. All professionally made for quick delivery.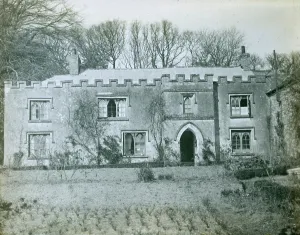 Featured Withiel Print
The Parsonage at Withiel, Cornwall. Early 1900s
A view of the Parsonage, also known as the Rectory, taken from the garden. The property, which is now a house, is believed to date from the 17th century, or earlier, and is said to have been built by Prior Vyvyan of Bodmin. Photographer: Unknown.
© From the collection of the RIC
Architecture, Church Property, Cornish