Home > Places > Temple


Temple
Choose from 2 pictures in our Temple collection for your Wall Art or Photo Gift. Popular choices include Framed Prints, Canvas Prints, Posters and Jigsaw Puzzles. All professionally made for quick delivery.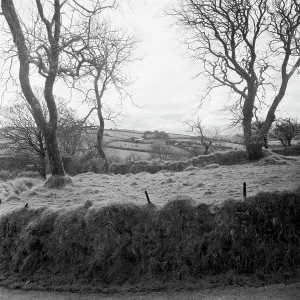 Featured Temple Print
Temple, Cornwall. 1964
View from the lane near the church. The top of the castellated tower of which can just be discerned on the lower left of the picture behind a tree. In the middle ground of the picture is Merrifield Farm. To the right of the farm, behind a tree, can be seen the conical spoil tip of Cardinham China Clay Works. The name of this China Clay Works could be a local term as it is sited on the edge of Cardinham Moor. However, it is marked as Glynn Valley China Clay Works (disused) on the O/S six inch map 1907. Photographer: Charles Woolf .
© RIC, photographer Charles Woolf